The state of your restroom says a lot about your business
Let us equip your restroom with the latest hands-free technology and an economical way to supply your bathrooms with the products they need. The better your restroom is kept up, the better your customer retention will be.
Restroom Solutions
We provide a complete line of convenience products to keep your restrooms clean and your customers content with their restroom experience:
Mountable hand care systems
Heavy duty hand cleansers
Toilet seat cleansers
Air freshener systems
Hand towels dispensers
Toilet tissue dispensers
Soap dispensers
Hands-Free Technology
A trip to the bathroom can be a pleasant or traumatizing experience. Hands-free technology is a wonderful innovation. Your customers will have peace of mind knowing they are less likely to contact harmful germs on their trip to your bathroom.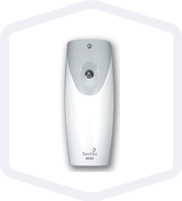 Automatic touchless air fresheners
A must in your restroom arsenal
Automatically releases odor counteractants at fixed intervals
Attractive design
Saves effort and time and gives your restroom the final touch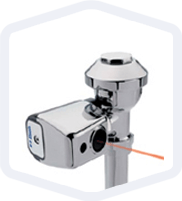 Maintenance-free touchless flushing systems
Germ free operation
Economic, water saving alternative
Reduces flush valve maintenance
Elegant styling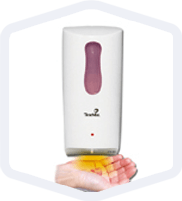 Touchless soap dispenser
Drastically reduces cross contamination of germs
Durable, dependable, secure
Non-dripping technology
Easy maintenance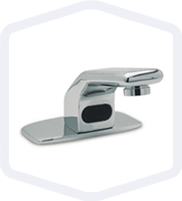 Elegant touchless faucets
Your perfect alternative to traditional faucets
Smart sensor technology
Economic, water conserving option
Refined design
Any Size, Shape or Color!
At Specialty Mat Services, we work with you to design matting solutions that work with your business. Our mat experts will walk you through every step of the process, ensuring that you get a mat that meets your specifications.
LEARN MORE